Jerome L. Greene Science Center
Designed for Discovery
An innovative space for exploring the complexities of mind, brain and behavior.
The Jerome L. Greene Science Center was conceived as a place for human connection, intellectual excellence and pioneering research that cuts across traditional academic boundaries. Home to Columbia's Mortimer B. Zuckerman Mind Brain Behavior Institute, it will be a thriving hub that brings together faculty and students from across Columbia University, scholars from around the world and members of the local community. The building was made possible by a gift from the late Dawn M. Greene '80HON and the Jerome L. Greene Foundation in memory of Jerome L. Greene '26CC,'28LAW. The Zuckerman Institute was established through a gift from New York philanthropist and business leader Mortimer B. Zuckerman.
At the Forefront of Understanding Mind, Brain, Behavior
At the Jerome L. Greene Science Center, hundreds of the world's leading researchers will tackle the most exciting scientific challenge of our time: understanding how the brain works and gives rise to mind and behavior. The Zuckerman Institute, led by Nobel laureates, brings together a constellation of neuroscientists, engineers, statisticians, psychologists and other scholars from across Columbia University who will collaborate on research, teaching and public programming. A deeper understanding of the brain promises to transform human health and society. From effective treatments for disorders like Alzheimer's, Parkinson's, depression and autism, to advances in fields as fundamental as computer science, economics, law, the arts and social policy, the potential impact for humanity is enormous.
Nurturing Connections
The nine-story, 450,000-square-foot structure is the largest that Columbia has ever built and the biggest academic science building in New York City. Designed by Pritzker Prize-winning architect Renzo Piano Building Workshop with Davis Brody Bond, LLP, as executive architect and Body Lawson Associates, a Harlem-based certified Minority Business Enterprise (MBE), as associate architect, the Greene Science Center creates innovative spaces that fuel a collision of ideas. Inviting social spaces will bring faculty, scholars and students together to share ideas, hear new perspectives and generate fresh insights. Stairways that pair floors, common spaces with communal facilities and a quadrant system per floor that groups the labs of scientists with similar areas of inquiry will all foster idea-sharing and problem-solving among fellow researchers.
Find an in-depth description (PDF) of the Jerome L. Greene Science Center's architecture and of the design and construction teams.
Engaging the Community
Architect Renzo Piano planned the Greene Science Center's ground floor to ensure that the "ritual of learning, teaching, exploring and the ritual of everyday life come together." With lively retail and restaurant options serving both the campus and local community, the building's ground floor corridor will also be the site of public events and interactive installations that engage people of all ages in the wonders of brain science and mysteries of the mind. It will also house a community wellness center providing blood pressure and cholesterol screenings and raising awareness about stroke and mental health. An education lab will host a variety of programs that give students from the West Harlem community and Upper Manhattan hands-on experience in science, including a one-of-a-kind immersive laboratory apprenticeship for high schoolers.
Built for Sustainability
Through the building's design, Columbia University sought to ensure that the Jerome L. Greene Science Center would be a model of sustainable urban design. Unique elements of the Greene Science Center's design will set a new standard for sustainable technology.
Meet a Zuckerman Institute Investigator
Sarah M.N. Woolley, PhD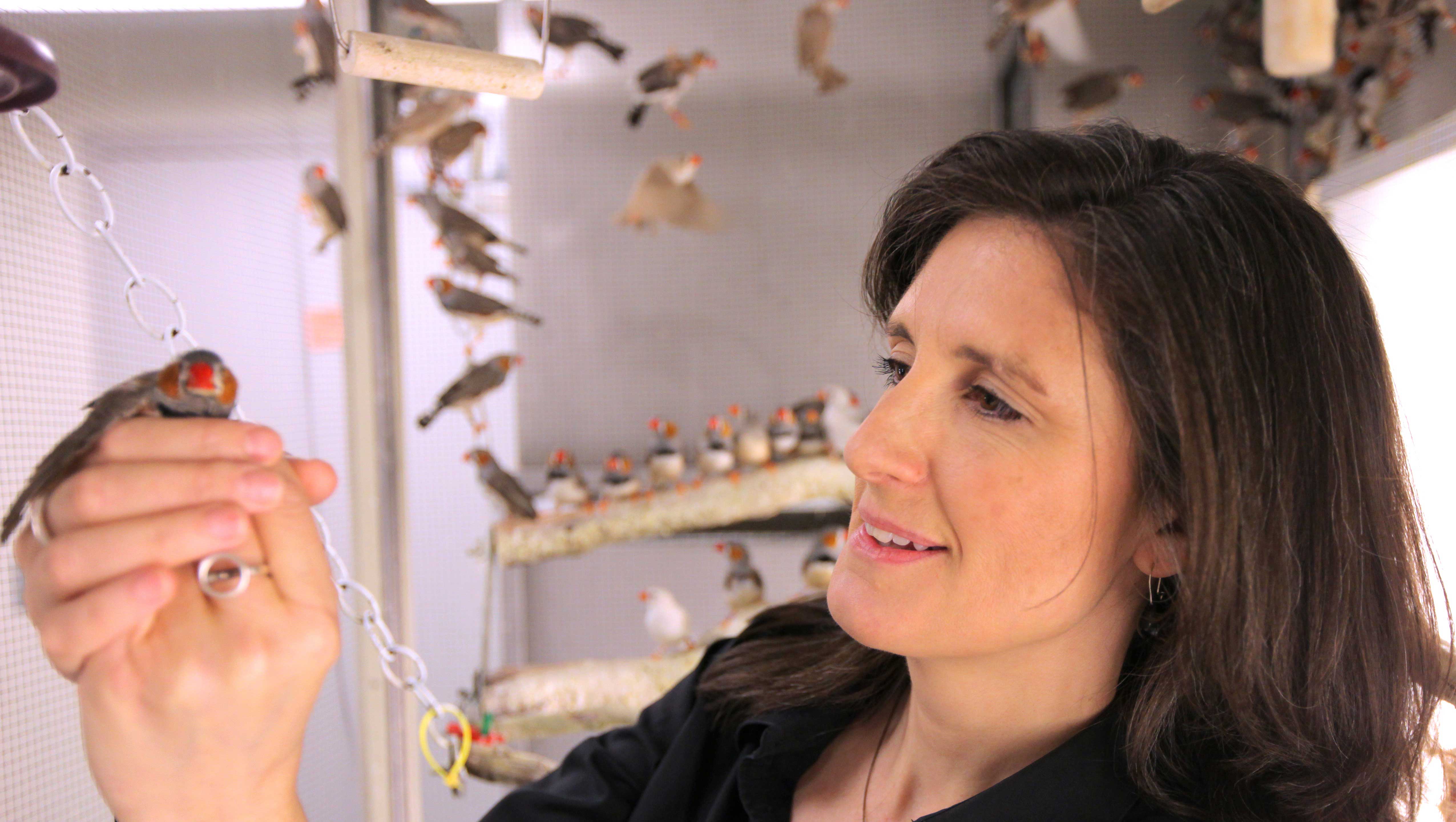 Woolley has helped decode how the brain interprets vocalizations — and what happens during development when those sounds are disrupted. Her research could shed important light on developmental disorders associated with speech and communication.
"

Columbia's plans reflect Jerry's devotion to continually improving our city and to expanding educational and research opportunities through the institutions he cared most about.

"
'Treasures of New York' Features the Jerome L. Greene Science Center
June 21, 2017
WNET's "Treasures of New York" aired on Sunday, June 15, an episode that explores the first building to open on Columbia's new Manhattanville campus, the Jerome L. Greene Science Center.